One of the main things that can really turn you off is when you are sending a mail in a hurry and Outlook invalid xml error just wouldn't open! More than once, I've had the same experience with Outlook and it has really annoyed me when I had to get the help from my ill-mannered neighbor. But when you come to think about it, resolving the issue was far easier than consulting my neighbour!
Invalid XML file detains Outlook from opening. The problem that I faced was that of the error message "Cannot start Microsoft Outlook.
Cannot open the Outlook window." popping up whenever I tried to open Outlook. These error messages can sometime be like "Cannot start Microsoft Outlook. Cannot open the Outlook window. Invalid XML, the view cannot be loaded".
There are several reasons for such problems to occur. But it is mostly seen that some Office 2007 Service Pack 2 updates causes this error for certain configurations. But it can occur in other versions of Outlook as well.
Reasons for this issue:
The problem arises when the configuration file for the Navigation Pane gets corrupted. This causes the failure of the Outlook launch. But like every other trifling problems in Outlook, this one also can be resolved easily.
Follow the Simple Guidelines For Outlook invalid xml error:
In Windows Vista and Windows 7, the procedure for resolving this issue is almost the same.
For this, you must first click "Start" and then type "outlook.exe/resetnavpane" and then hit
"Enter".
In Windows XP the procedure is as follows:
Click "Start", and then select "Run" and type in: outlook.exe/resetnavpane
There could be other things as well that might go wrong with your PC for this error message to
pop up. So, if the problem persists even after you complete the above mentioned procedure,
please make sure that you have installed all updates for your version of Outlook. For more
clarifications, please contact the Microsoft Live assist team.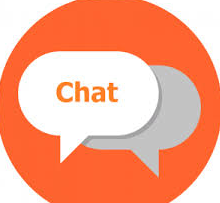 Still need assistance (remote or live) to resolve the issue initiate the chat. Our Technical Experts will give the best solutions.